What's New
I knew both Steve and Ginger from a number of shared classes starting in Junior High School and on through our days at ECMHS. This photo, taken at our 45th-year class reunion in 2007. is exactly how I remember them.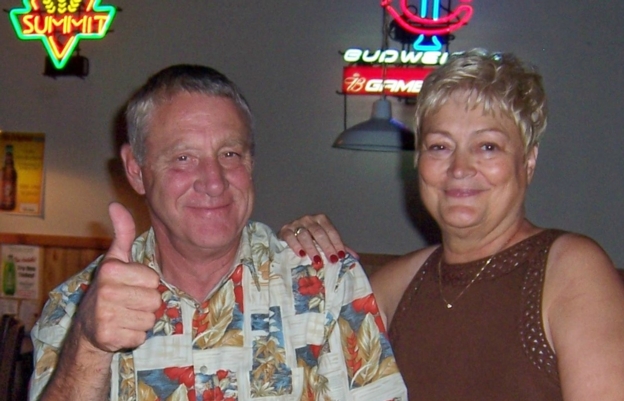 Hey, it looks like your kids are getting old.
Are you going to the next reunion?
My memories of Paul Chilgren go back to our junior high days where we shared
a number of classes: Jonathan Tealey's multiple period in 8th grade, Sidney Wright's
forensics classes - debate and a few other classes on up thru ECMHS. S.H. Craney
(and a few others) should recall being in those classes, too. Good times.
Paul was on hand for some of our earlier reunions and again in 2012 for our 50th. It
was nice to have a longer chat with him then.
Sorry to hear of his passing.
John A.
Norman OK
Posted on: May 03, 2020 at 11:15 AM
Hey, Happy Birthday!!
Welcome, Fred. We're happy you connected here. This is the place to find 1962 class reunion information, too. Our 60th rolls around in 2022! Jump in & comment whenever you like.
I wish you a very happy birthday and many more to come.
The sweetest smile ever...Roz Wallace
I wish you a very Happy Birthday with many more to come.
Another of my Lincoln School (9th Ward) classmates. For a time, he lived nearby and we'd
walk to & from school at the same time, too.
Posted on: May 24, 2018 at 6:03 PM
HAPPY BIRTHDAY!!
Posted on: Feb 01, 2018 at 1:47 PM
Wow Ginny you've had a very busy life so far and still having Birthday's.. I, hope your Birthday was a special one for you. May the good Lord bless and keep you going..
Posted on: Feb 27, 2017 at 6:20 PM
Have any of your travels taken you guys CUBA ? Any future plans to go there ?

John A.