What's New
Posted on: Jun 09, 2023 at 9:52 AM
HAPPY BIRTHDAY!!
While visiting WI immediately after returning from Vietnam in early 1970, Dave contacted me
to ask if I'd be his guest at a local Toastmasters dinner meeting, then held in the Hotel Eau Claire.
This was a most welcoming gesture to me at a time when many hometown and family receptions of
this nature were not too cordial.
New her in grade school... she was nice person.
Sorry for your current circumstances...... HAPPY BIRTHDAY!
HAPPY BIRTHDAY!! Don't known when we will meant angin, but MAYBE next time. Take Care.
THANKS FOR YOUR NOTE, YOU ARE SO SWEET!!!
I knew both Steve and Ginger from a number of shared classes starting in Junior High School and on through our days at ECMHS. This photo, taken at our 45th-year class reunion in 2007. is exactly how I remember them.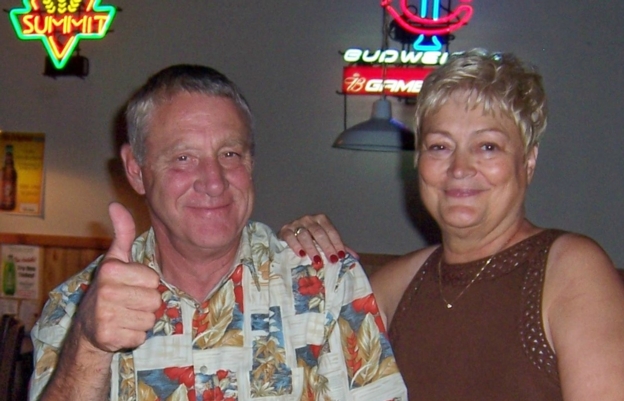 Hey, it looks like your kids are getting old.
Are you going to the next reunion?
My memories of Paul Chilgren go back to our junior high days where we shared
a number of classes: Jonathan Tealey's multiple period in 8th grade, Sidney Wright's
forensics classes - debate and a few other classes on up thru ECMHS. S.H. Craney
(and a few others) should recall being in those classes, too. Good times.
Paul was on hand for some of our earlier reunions and again in 2012 for our 50th. It
was nice to have a longer chat with him then.
Sorry to hear of his passing.
John A.
Norman OK